We are dedicated to helping you play your best ever golf and so to leave nothing to chance, we have the leading technologies on site supporting our highly trained golf coaches. K-Vest is the industry leading 3D swing analysis system offering an insight into how to make your swing more efficient, while our V1 branded academy gives you the opportunity to not only see your swing on camera but have your lessons sent directly to you where ever you are in the world. The Sam PuttLab gives unprecedented feedback on how to develop a repetitive, effective putting stroke to lower your scores. For custom fitting golf clubs we use Flightscope along with the leading manufacturers to make sure that your clubs suit your game and swing. We hope to see you soon for 'your' total golf experience.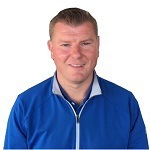 Richard Bowman - Director of Golf / PGA AA(T) Golf Professional
I have worked at Herons' Reach for the past 21 years and I have loved every minute of it. No two days are the same and I enjoy the diversity of the different people I am in contact with ranging from members to visitors on a day to day basis. I have had a number of successful golf tournaments with the highlight being reaching final qualifying for the open championship at Royal Troon in 2004. I also have a passion for coaching and club fitting for which I am available.
---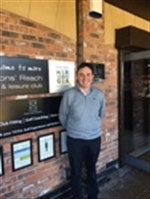 Jake Dudley - Assistant Golf Professional
I am 22 years old and turned pro off a plus 1 handicap. I am in my first year training and progressing well with my golf and coaching offering. I am currently concentrating on junior and group coaching for which I am available. Outside of golf my other interests are football, I support Blackpool FC (for my sins) and I also like music.
---